An invitation into your child's world
Personalised designs to remember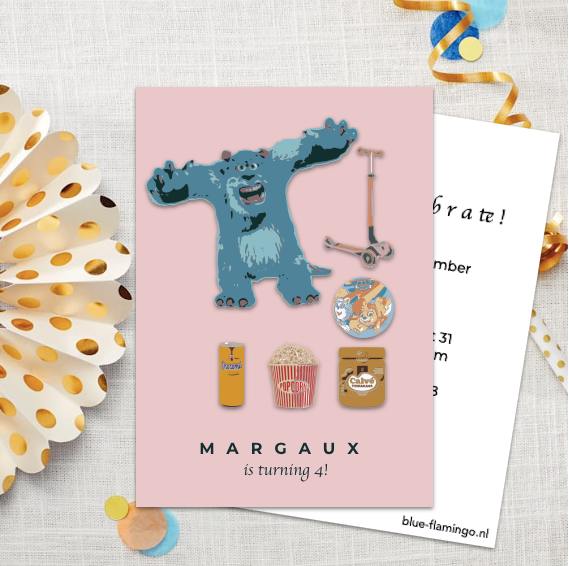 Dear Blue Flamingo,
Chocolate chip cookies and chewy fruit candies
Big scary monsters and fantastic foxes
Red ladybirds with black polka dot wings
These are a few of my favourite things…
It's all the little things that form the mosaic of your child's life.
Our personalised designs capture your child's wonder years to spark memories for years to come.

Can I review the design before it is finalised?
Our aim is to surprise you in the nicest way.
But if you want to have a check before the design is finalised, it's possible, just tick the box in the order form.
How many ideas should I share?
Each design works with 4 to 6 objects.
To help our designer, please send up to 10 ideas.
About your personalised print